Introduction
Enabling employees to make their voice heard easier by providing their thoughts and opinions that are not connected to the survey questions.
Ambition with the update
This aims to enable employees to not feel restrained to provide comments, feedback or other input to the organization regarding only specific questions in the survey. Open the possibility to speak their mind freely and anonymously
Increasing the possibilities to listen even more to employees and their concerns or thoughts which can lead to actions for improvement or just good input for future work.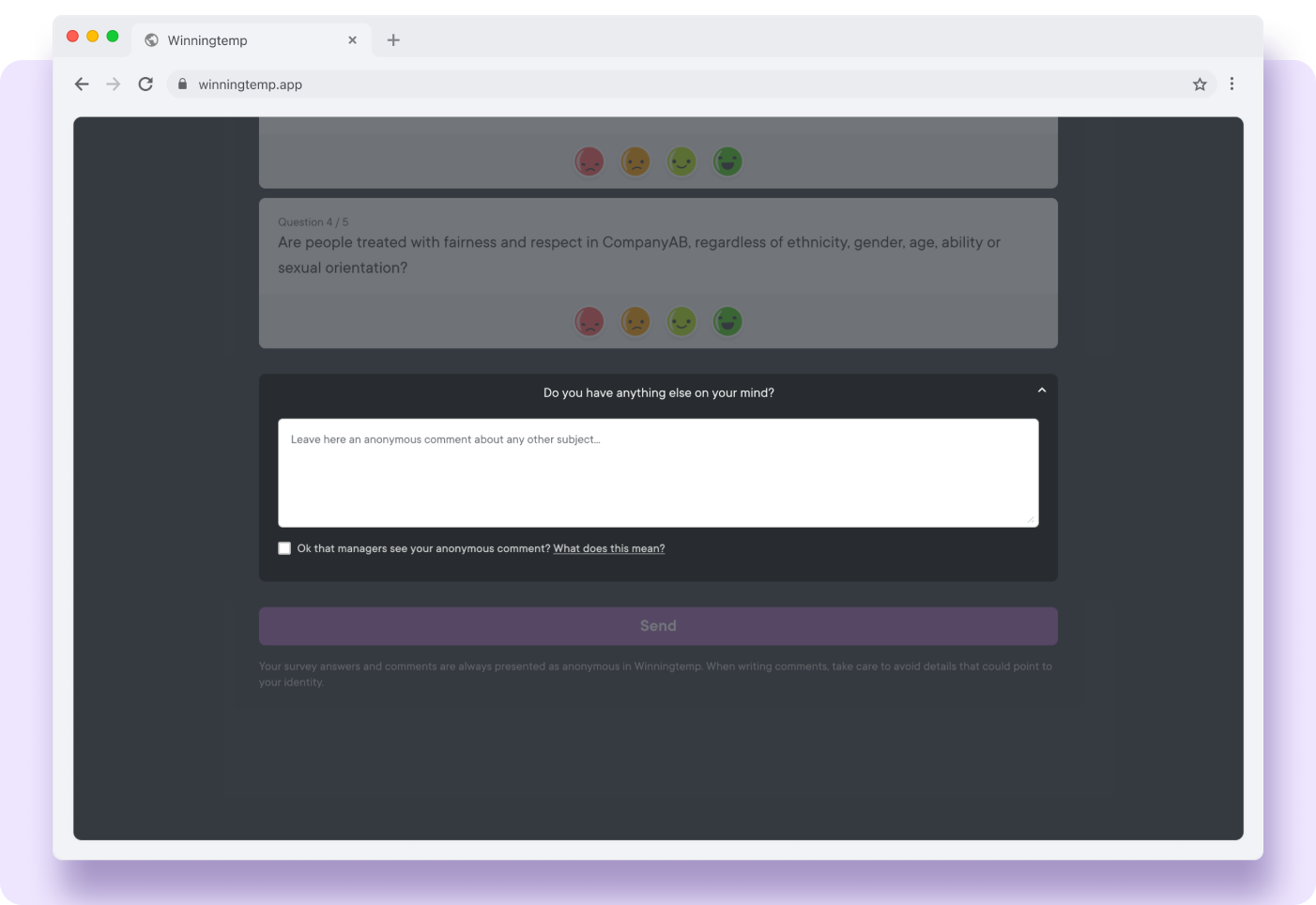 What have we done?
Added a text box in the end of the survey which allows the employee to write in comments not related to a question. The comments and feedback will be visible for managers in the regular comment page

Who would benefit?
Companies and Managers that want to get more comments and feedback from employees
Contact info
Hans Carlson, Product Manager
Hans.carlson@winningtemp.com