The import log allows you to get an overview of the latest imports by an HRIS integration upload. You are able to look back on the historic imports, view the results, what worked well and troubleshooting for unsuccessful imports.
Who can access?
System Administrator
Support
Get Started Navigating to Import Log
To view the import log;
Switch to the Admin view
Navigate to Administration > Import Log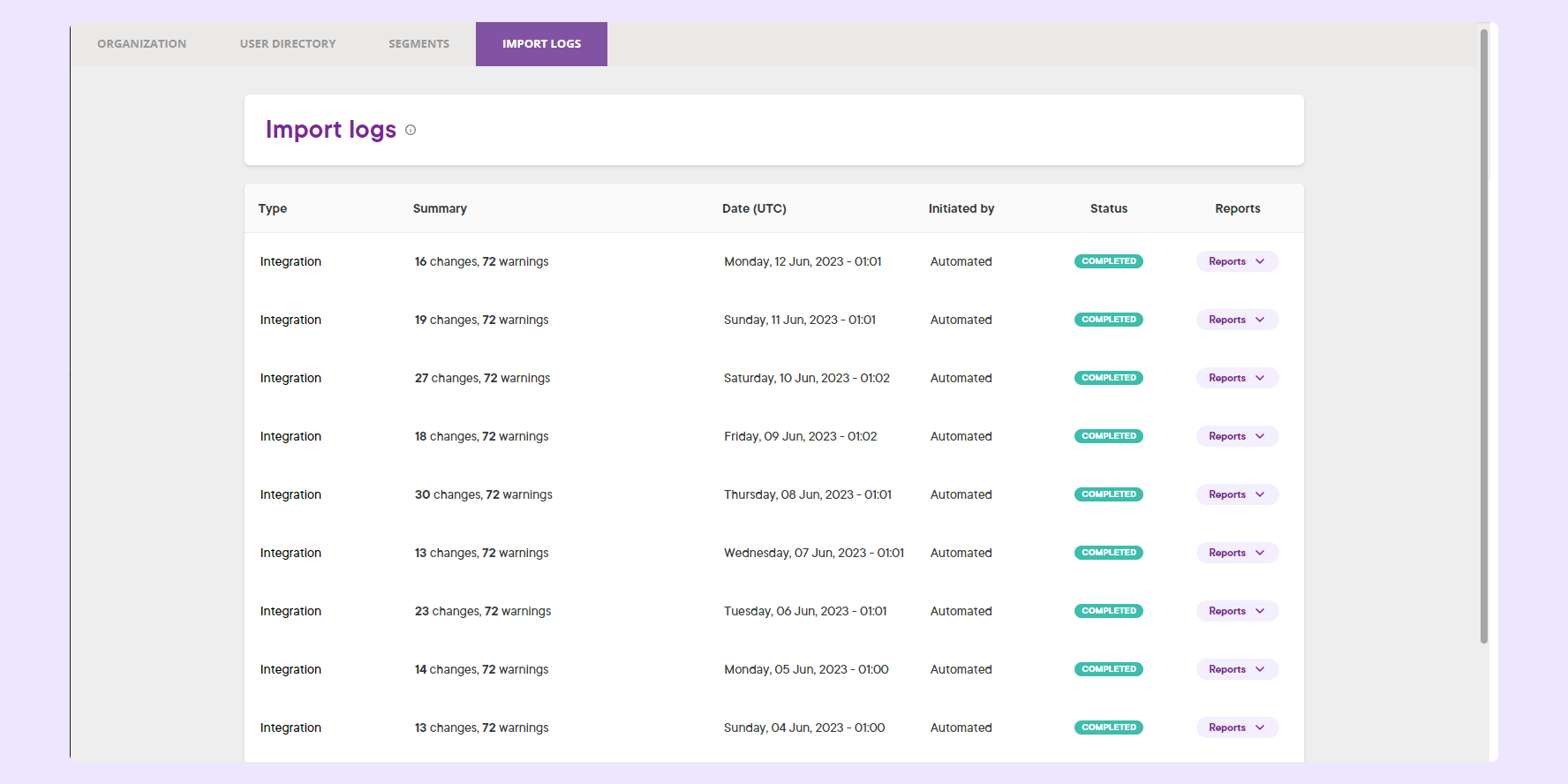 In the import log table, you will see the latest imports, a summary of the results, time and date stamp, status and reports for more details of the result.
For troubleshooting the log includes # warnings in the summary column, status Error, and reports to dig deeper into the details.
Note: Coming soon: Import logs for SFTP Integration (Excel file upload (xlsx)) and CSV upload.
See more details in the Import Logs reports
For a deeper dive into the import results, navigate to the reports in the import log table. Click on one of the reports;
Integration Export
The Integration Export will provide an Export of what was imported into Winningtemp on the time of the import.
Import Summary
The import summary provides a detailed view of the change from the latest import on the given date and time.
Source data
Download the source data that was used for the import.
Import Log Integrations
The import log supports HRIS integrations with;
BambooHR
Personio
CatalystOnes
We are continuously setting up new integrations. If your HRIS provider is not on the list, please reach out to your customer success manager and it might just be in the works.