Go to My Co-workers/Meetings/Temperature Meetings/Create Meeting




You select what team to have the meeting with, what day you are planning to have the meeting and what type of meeting you would like to have, Light or Standard.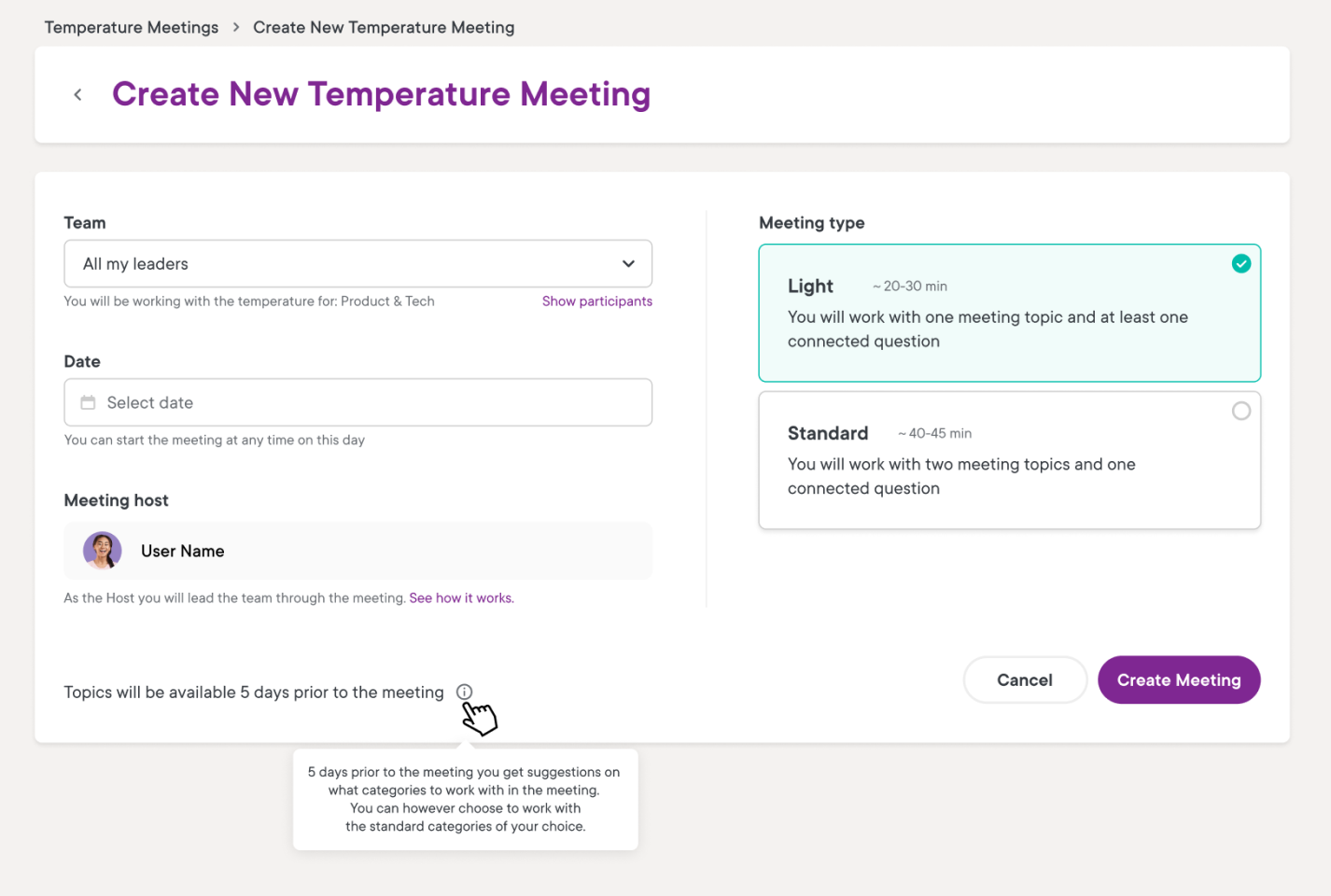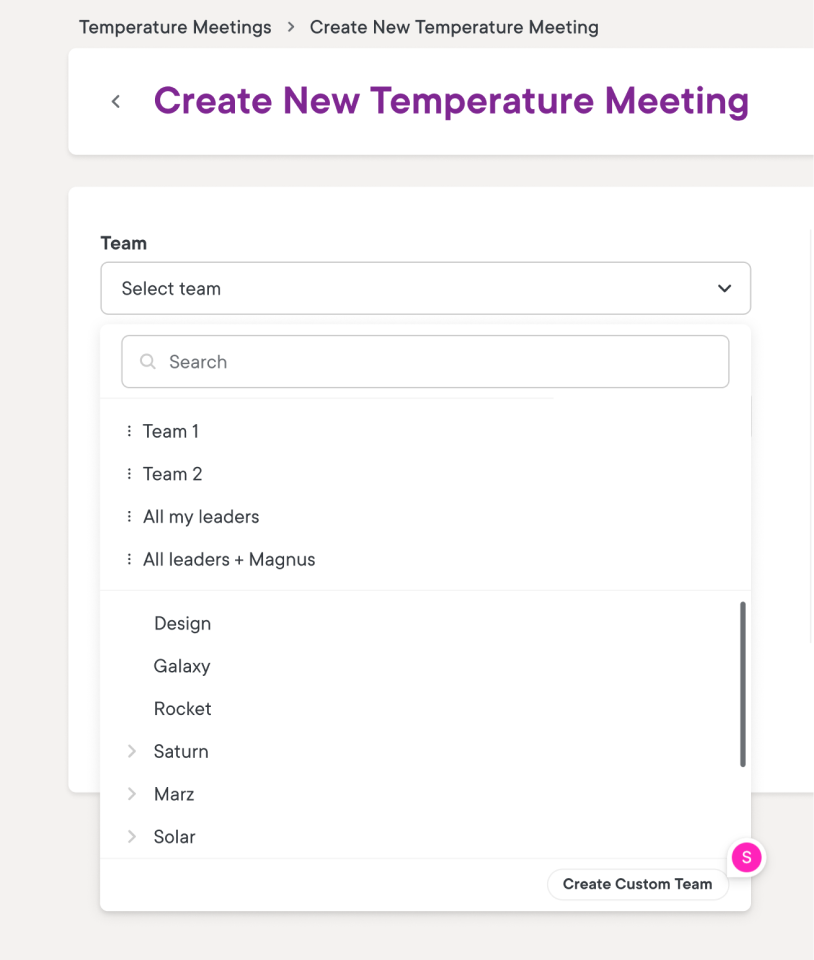 When a meeting is created it is displayed as an upcoming meeting in all participants' meeting list.
You need to book the meeting through your own calendar software and include video link if you are having the meeting remotely.