Customers with the Standard or Pro plan can easily export a PDF overview report of their current temperature, trends, insights, etc.

System administrators and group administrators can generate Temperature Reports and choose a time frame and content for the report.


Switch to Admin view
In the top right corner of the Overview page, you find an "Export" button. Click on it and choose the time frame and content you wish.
Please NOTE! When choosing the content of the report - think about the audience. If you show the report to team members, we recommend excluding the Insights as they can be sensitive.
Overview Report Example: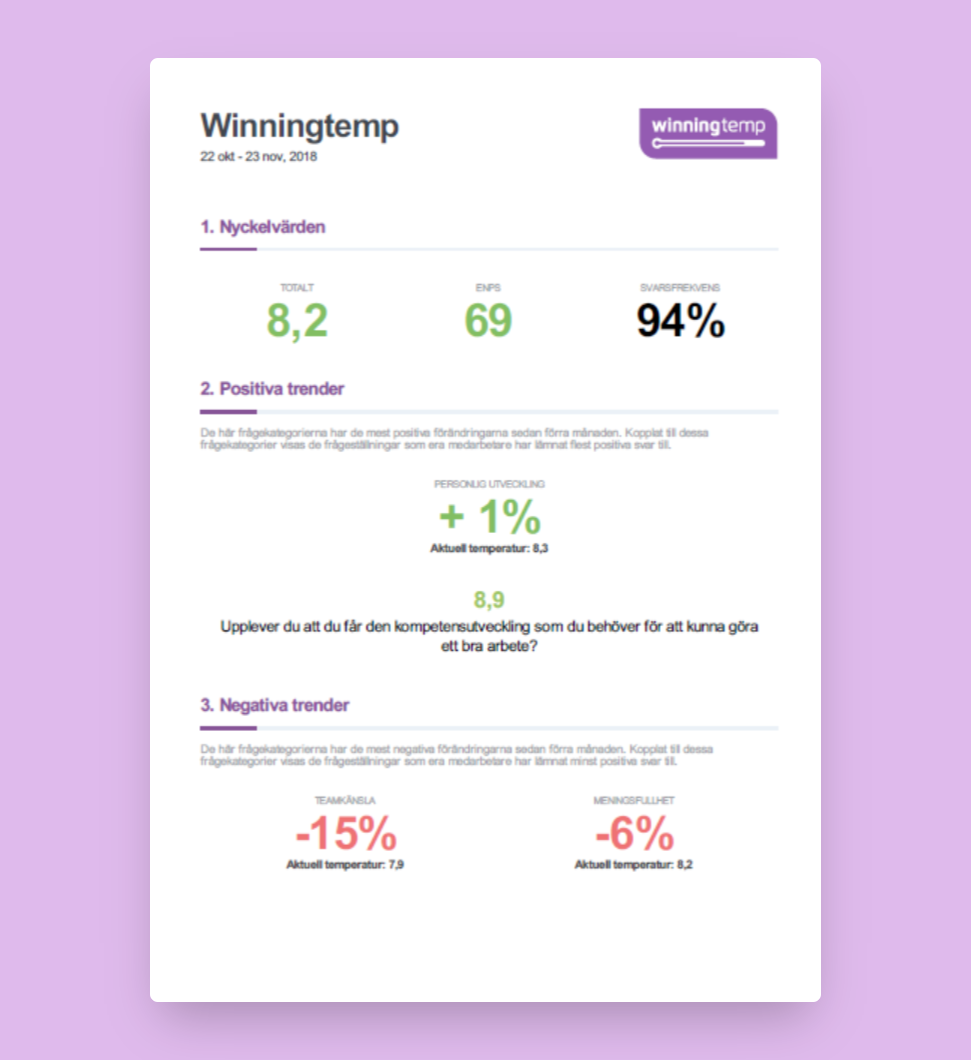 System administrators can generate reports from the whole organisation and all the groups in Winningtemp.
Group administrators can generate reports of the groups they manage and are administrating in Winningtemp.
Read more: How to add a group administrator