How to remove a user from a group:
Go to Admin view - Administration. (if you can't see Administration in the menu on the left, please notify your system administrator)
Under Organisation, you can view your group(s).
Choose the group the user is in, click "x users". You will come to a view with user cards.
Mark the user card you wish to remove from the group and click delete (see screenshot below).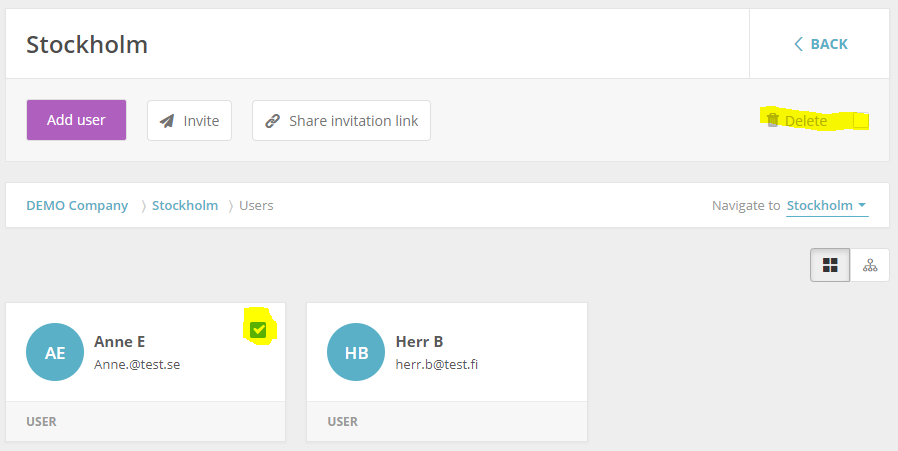 Read more: How to add a user to a group