Do you prefer using an App instead of the browser when working with Winningtemp? No problem, the Winningtemp app is available both for Android and iOS users.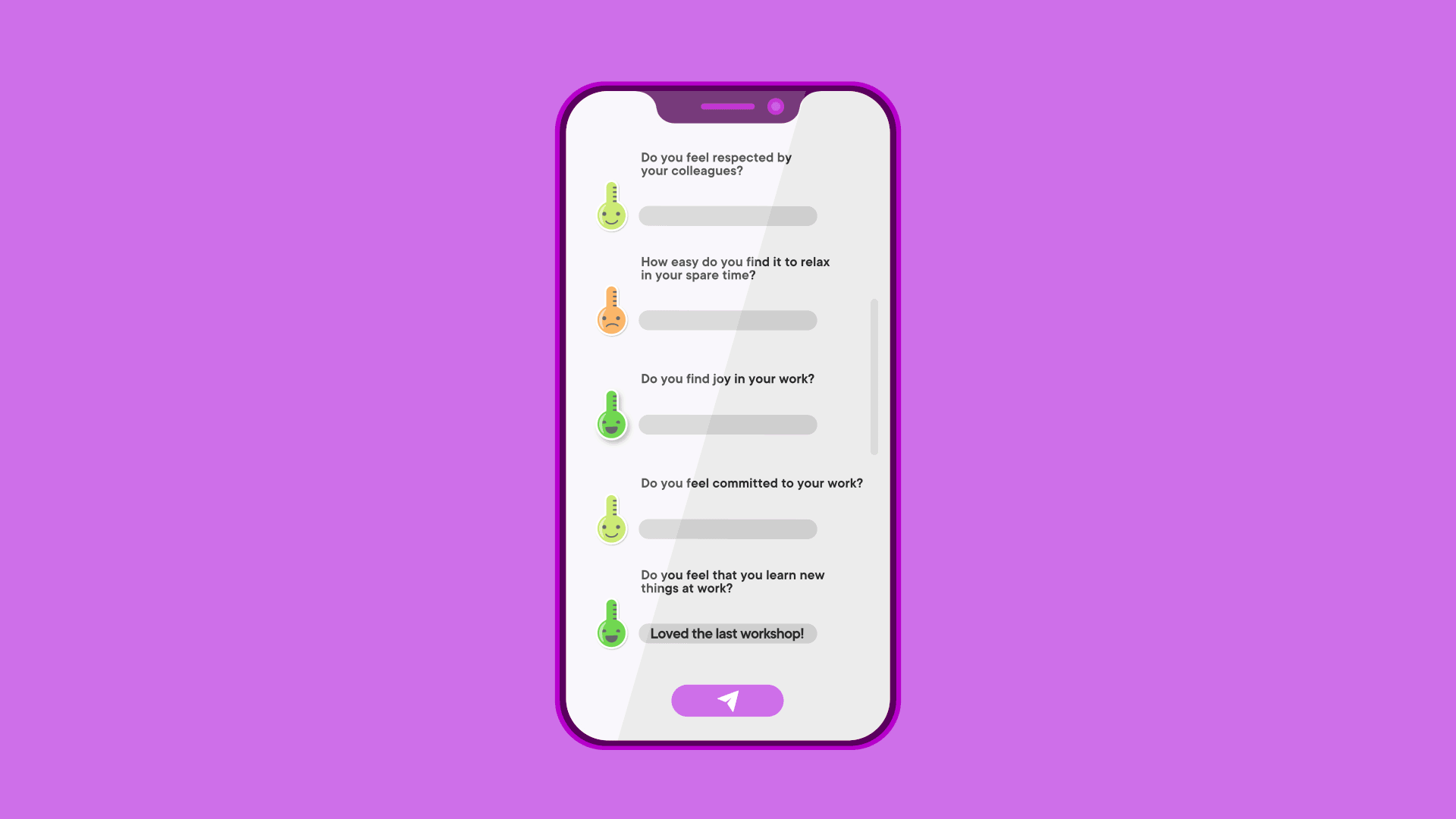 Download the App

Android user
For Android users, open Google Play on your device and search and download the Winningtemp app.

iOS user
In App Store on your iOS device search for Winningtemp and download the application.
How to sign in
Sign in with your work email as the username and the password you created when you activated your account. If you use single sign-on the password is usually the same as the one you use for your work email or computer.
Having sign-in issues?
Enter your email on the username page and click continue.
Click forgot password on the password page.
You can now reset your password using the email that's been sent to you.
Sign in with the new password.
Using the App
In the Winningtemp application, you can use most of the basic functionality, including:
Answer temperature questions.
See an overview of the current temperature.
Send praise to a colleague.
See received praises.
Edit My profile.
Receive push notifications when something new happens.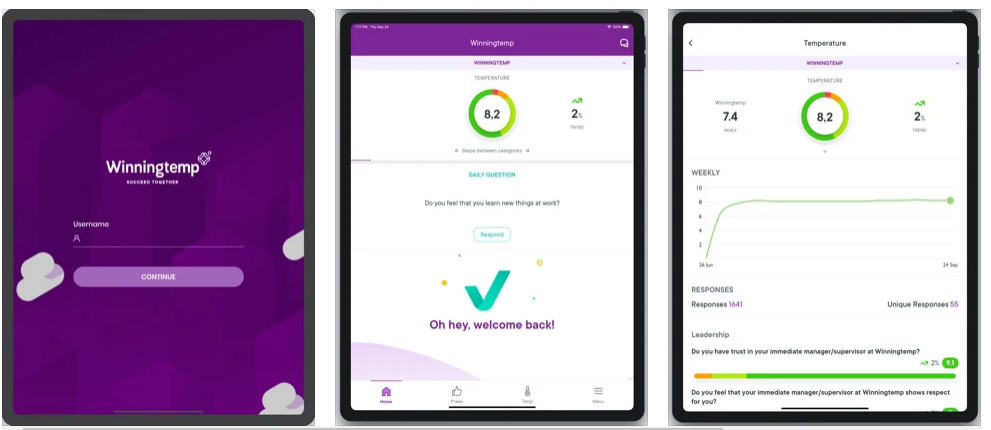 Good to know
Remember to use the correct Winningtemp app. If you are using a previous version of the app called Winningtemp Classic we highly recommend that you instead download the app called Winningtemp. The Classic version is not updated anymore and will not have all the functionalities as the regular app.
Changelog
2021-10-06 - Rewrote the entire article and added more pictures.