With segments, you can collect data for specific groups or types of users without affecting your group structure. Segments will only collect answers from users connected to the segment, never any comments or insights. This way you can see the temperature of all users from a specific country, or working with a project or a specific role.

Segments are only visible to system and group administrators.


How to create a segment
Go to Admin view
Click on Administration and then Segments
Click on Create segment
Add a name and category (type) for your segment
To manage the permissions of the segment, you switch to the Assign permissions tab.
Here, you can toggle if all group administrators should be able to see the segment. If you set the toggle to "No" you can assign specific group administrators that will see and administrate the segment. (System administrators will always see all segments) If you set the toggle to "Yes", all group administrators will see the segment.
After you have set your permissions, press Save.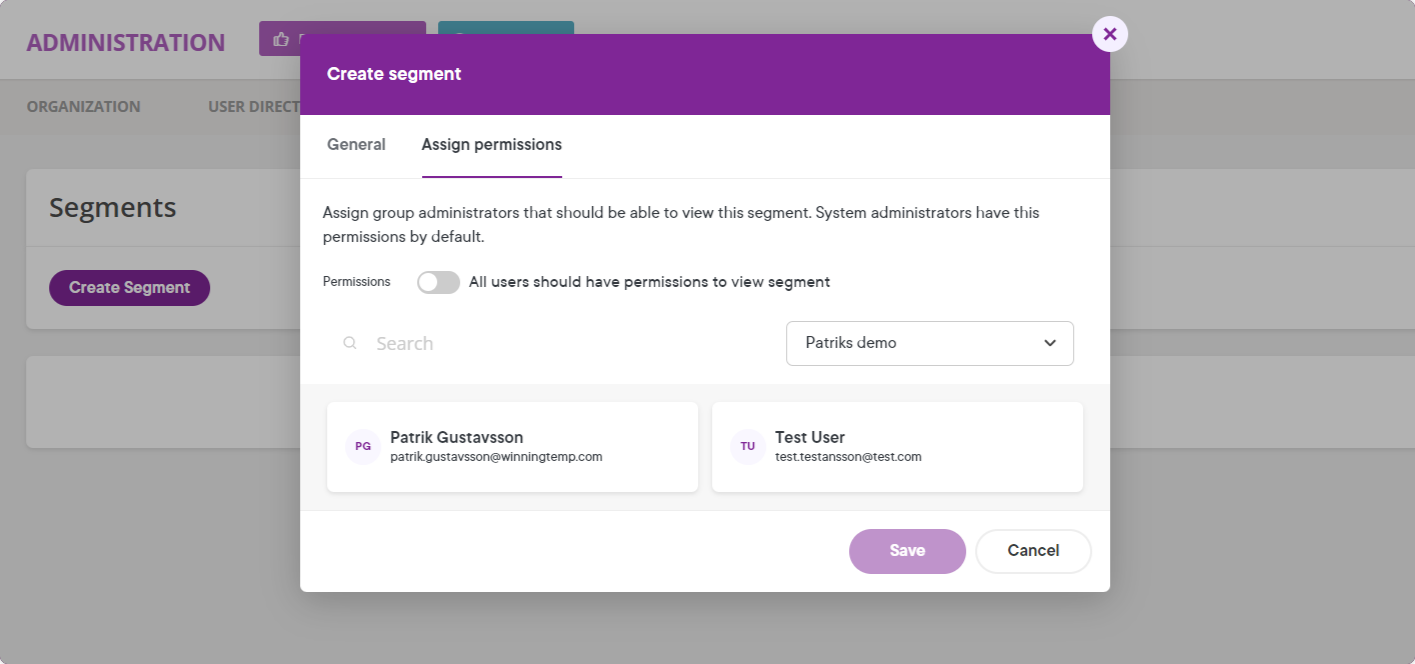 Good to know
You will be able to see temperature data for the segment from the creation date and forward. However, it could take a little while before the temperature shows since we need to collect new data.

Read more
How to manage users in a Segment

Changelog
2022-03-08 - Added new screenshots
2022-01-18 - Added "good to know" section
2021-12-15 - Rewrote entire article