Note: Only system administrators can pause all surveys
During summer holidays, or on other occasions it can be important to pause the survey mailing.
Go to "Survey" in the Admin view.
Click Add mailing pause.
Choose a start and end date.
Save.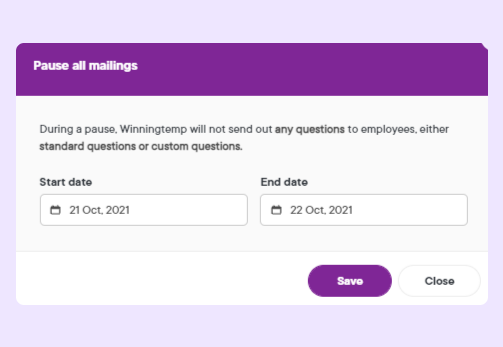 If you want to change the date or remove the pause:
Hover over the pause and you will see editing options.