To make it easier for you to differentiate between different response terms used in Winningtemp, here's a cheat sheet for you.


Response participation
The response participation, on the Overview page, displays the percentage of the recipients that answered at least one survey in the current period (standard is three months). This means that if a user answered one survey out of five possible surveys in the period, the team would have 100% participation.

In other words, the number displays how many of your users are active in answering any survey during the current period, not per survey.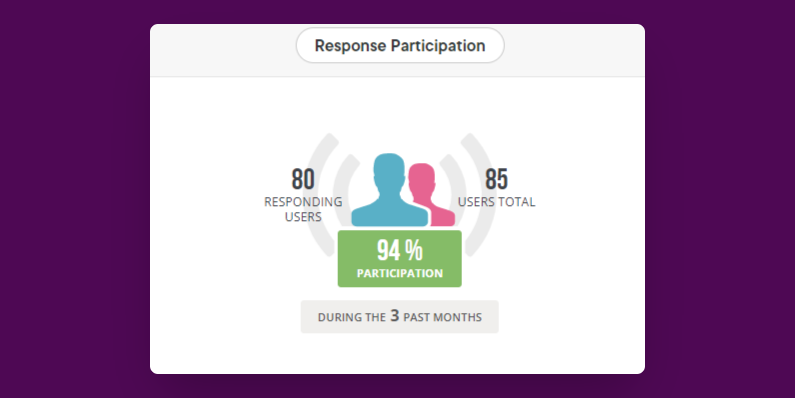 Mailing responses
The mailing response, on the sent tab in Survey, shows exactly how many percent of the recipients answered a specific mailing.

In the picture below, 61% of the recipients answered the survey that was sent out on 2021-12-01.
77% of the users answered the mailing that was sent out the week before.

Average response (custom surveys)