General comments
Comments are a great way to add additional feedback to a question, but what if the feedback isn't connected to a specific question? With General comments, managers can get the full picture, and employees can share feedback about any topics directly in the regular survey.
At the bottom of the survey, your employees click "Do you have anything else on your mind?" to add a general comment.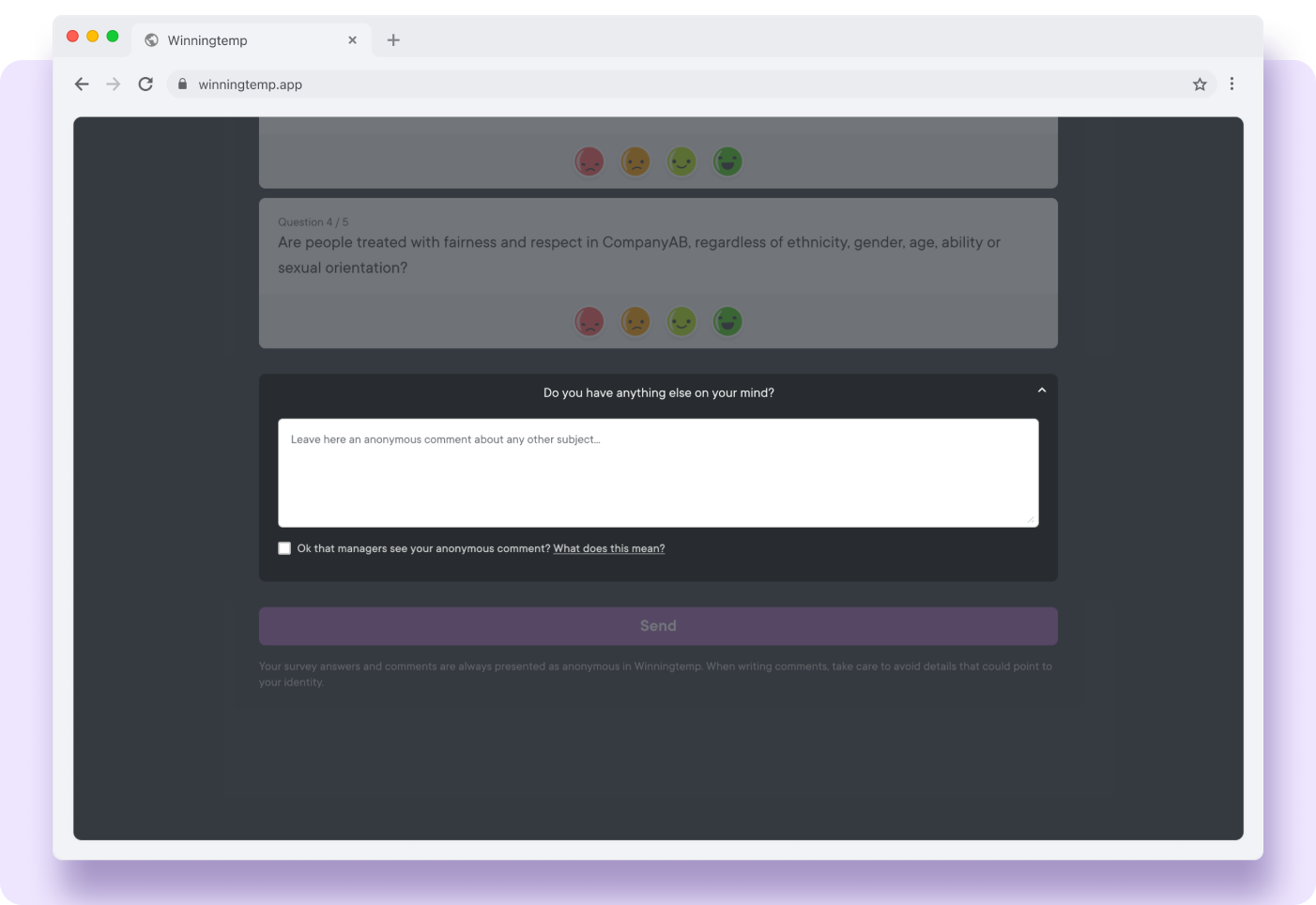 Where can I find general comments?
General comments work just the same as regular comments and will be available to group administrators, or system administrators, in the comments tab. With the three-lined icon (see below) you'll be able to differentiate all general comments from regular comments.




Get started with General comments

Read more
What's the story behind anonymised comments (group affiliation hidden)?
Click here to find out 👉🏻 Anonymisation of comments, how does it work?

Changelog
2023-01-26 - Article created
2023-08-25 - Updated as feature is now live