As a system administrator, you can choose what content should you would like to display on the overview page.


Change your own view
Go to the Admin view.
Go to Overview
Click Customise overview.
Choose what you want to modify.
Click Save.
Here you can configure what you'd like to see on your Overview page. You can for example decide if you want the temperature to be divided by gender and which index you'd like to compare yourself to. If you've created your own question categories you can also here toggle if you want them to show or not.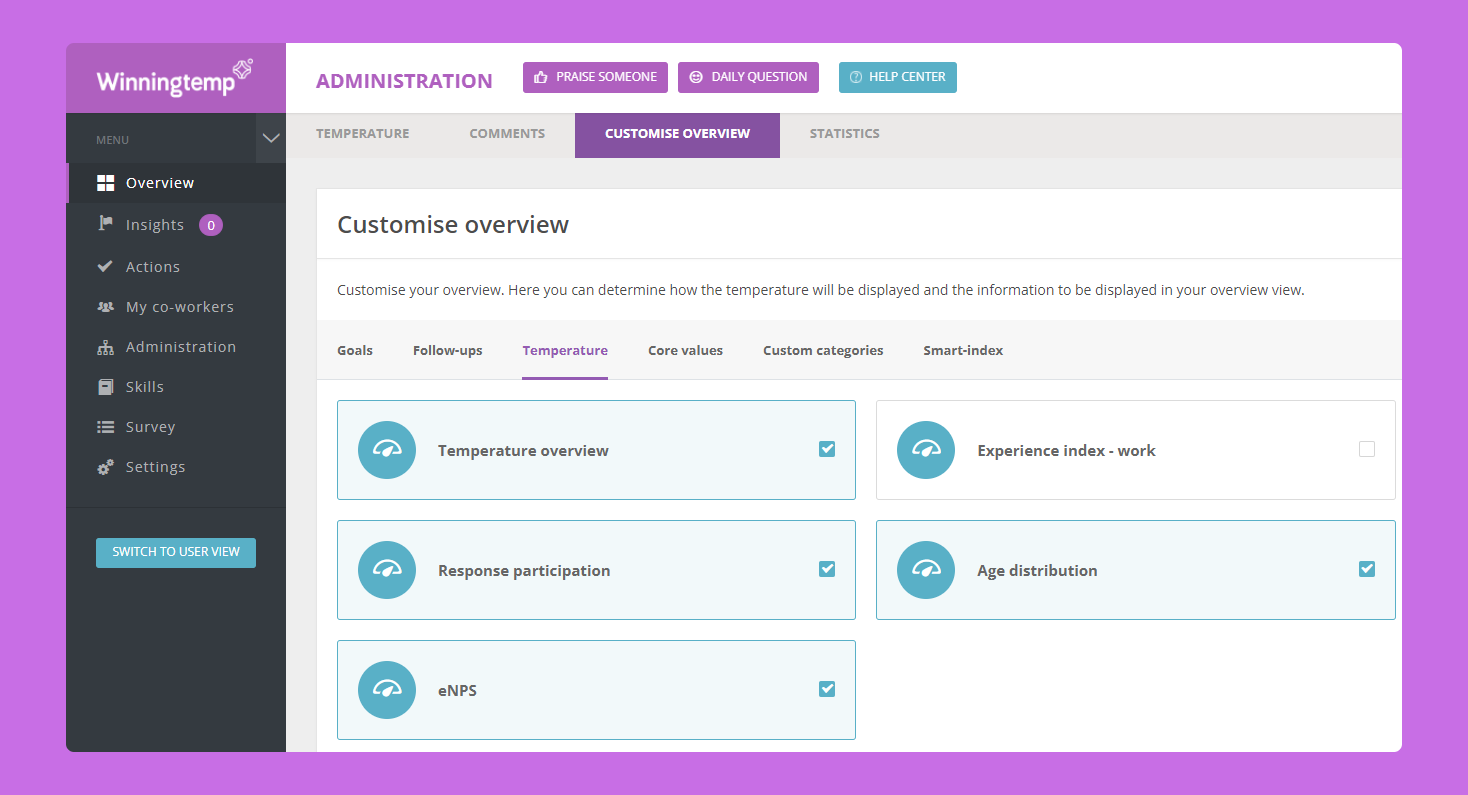 Change user or group admin view
As a system administrator, you can also change what your group administrators and users see on the overview page. These changes will take the user role into consideration and make sure that everyone in the organization sees what you want them to see.

Note: If a group or system administrator changed their own Overview page as described in the first part of the article these changes will not override that.
Switch to the Admin view.
Go to Settings.
Go to System.
Click Temperature.
Choose either Admin view or User view
Make your changes.
Click Save.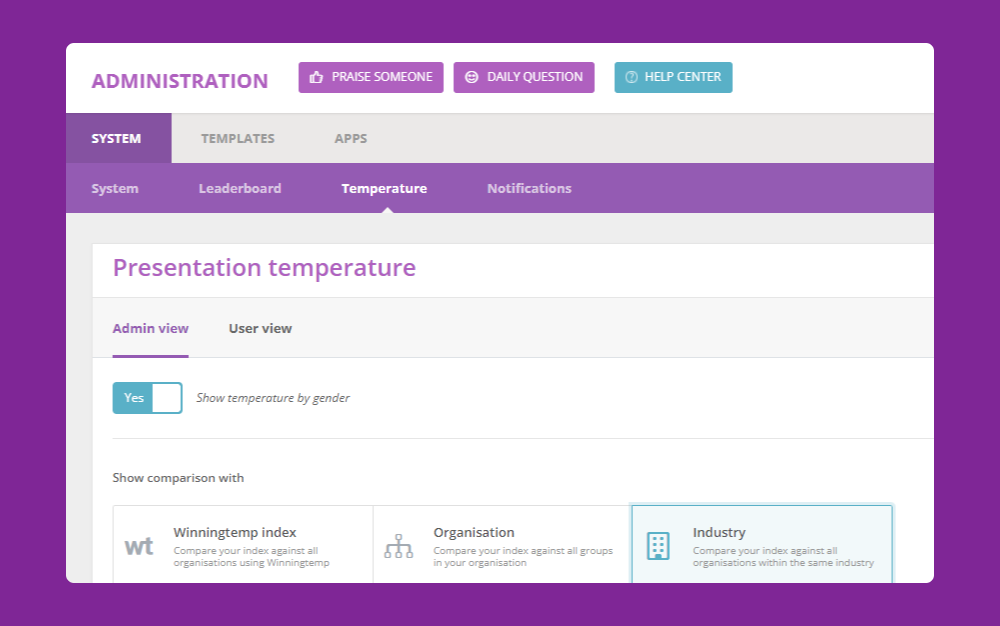 Changelog
2021-10-20 - Added more details in each step