When you have gathered temperature data in Winningtemp it can sometimes be challenging to focus on the right thing. Insights are visible for managers in the admin view, to pinpoint valuable data and make it understandable.
There are two different types of insights:
Strengths: Insights into what is really good in the organisation.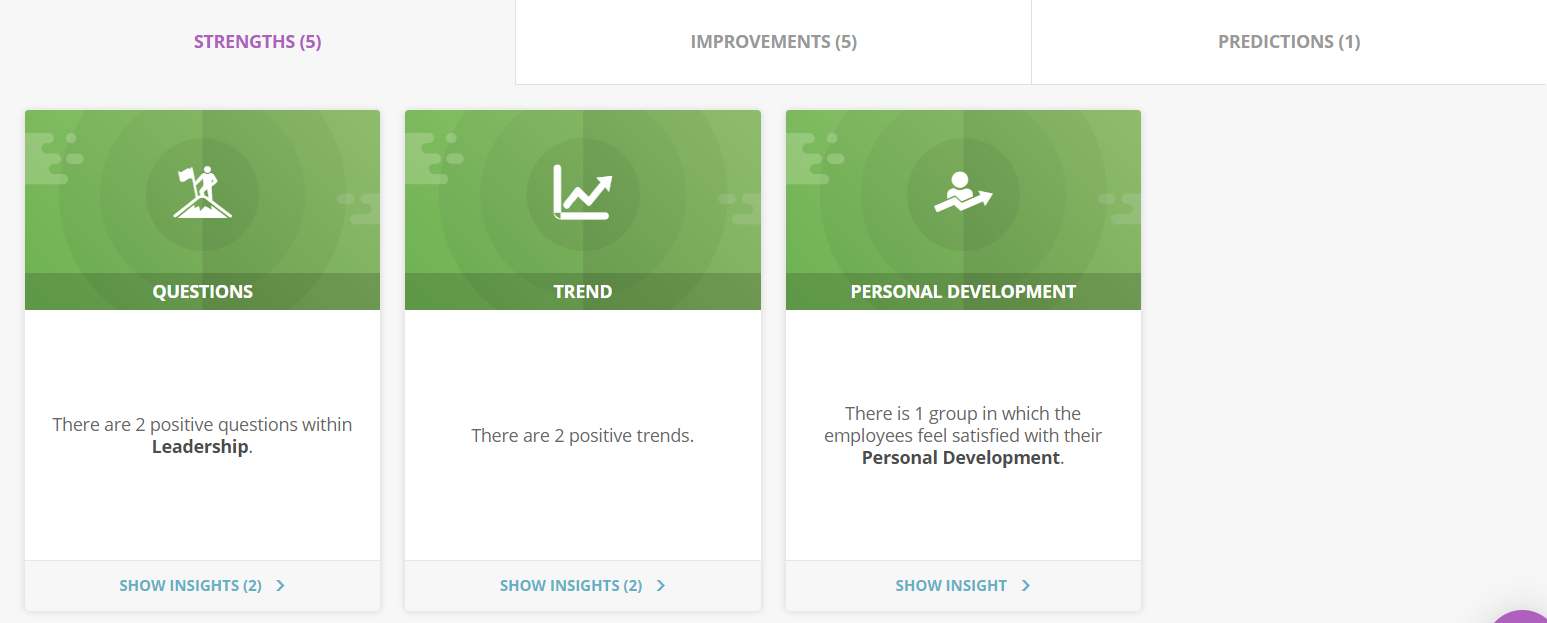 Improvements: Insights into where some work needs to be done to increase the temperature. Insights might be e.g. bullying and discrimination.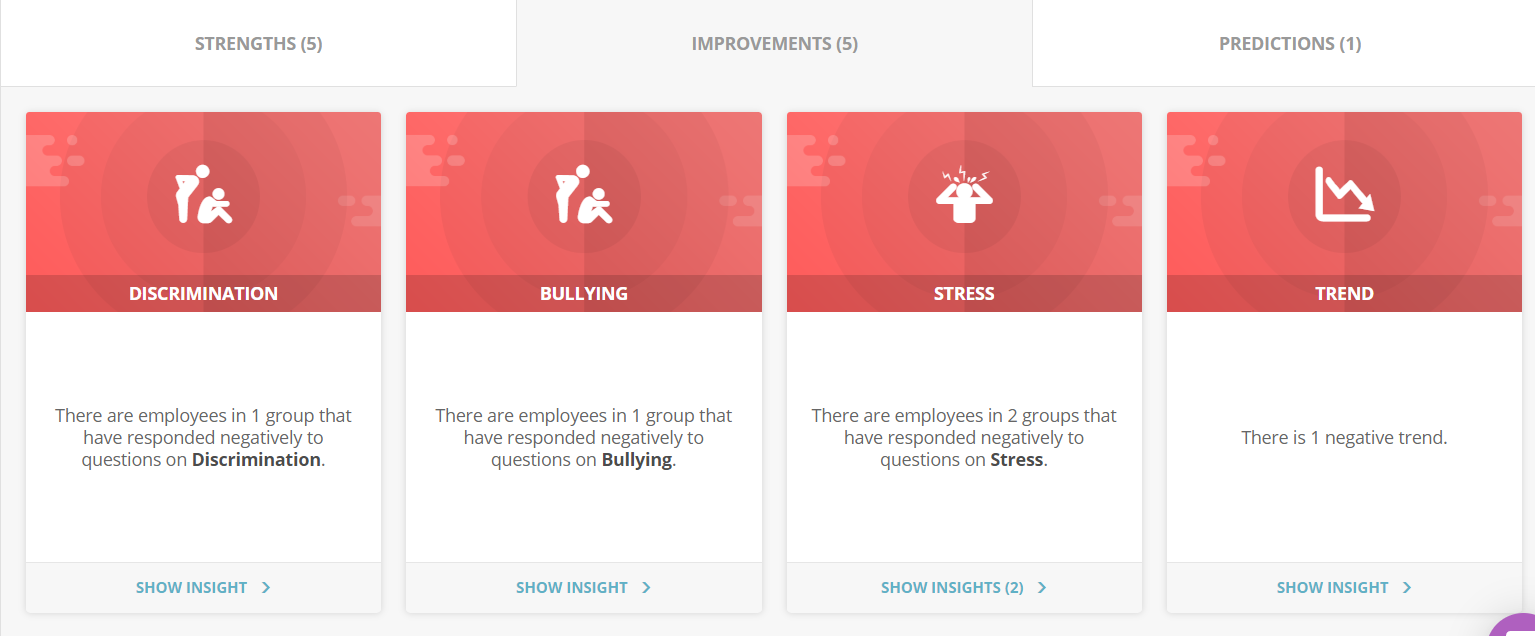 Predictions: Here you will find predictions regarding turnover in the organisation.
All individuals' anonymity is always highly protected and no insight can point out any specific individual.