Note that Actions are only available for Pro customers. Please reach out to your Customer Success Manager if you can't see some features and you want to know more about the Pro package.

Winningtemp is a great place to see the temperature, read comments, and get notified with important insights. Wouldn't it be great if you could also act and build single actions or action plans based on the information? Well now you can, with Actions.

Actions are a very powerful tool that you can use in Winningtemp to create actions based on what the organization or group needs to focus on. With Actions you enable autonomy throughout your organization, meaning that anyone will be able to improve employee engagement at the company. Working together towards a goal has never been easier.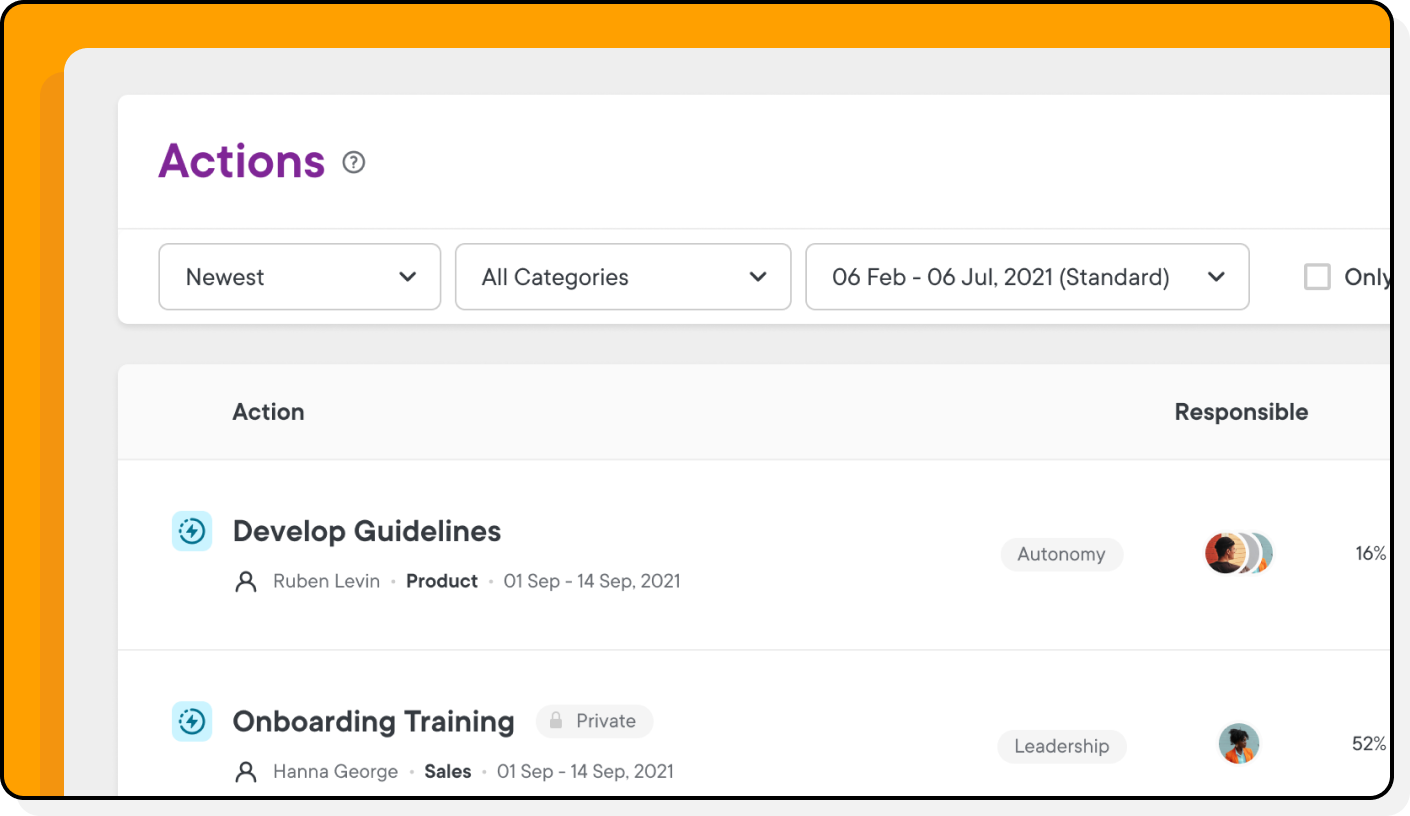 For Employees
As an employee, you can create actions based on your situation. You can also see the progress in your organization's actions and get recommendations on how to improve your own or your group's focus areas. The action's functionality is a great way to improve and encourage self-leadership, which empowers the employees to take action themselves.


For Managers
Our managers get a full overview of the progress of all ongoing actions in their team, their impact, and help to prioritize the most important ones. As a manager, you can also create actions and assign responsible users for the Action to make sure that someone has ownership.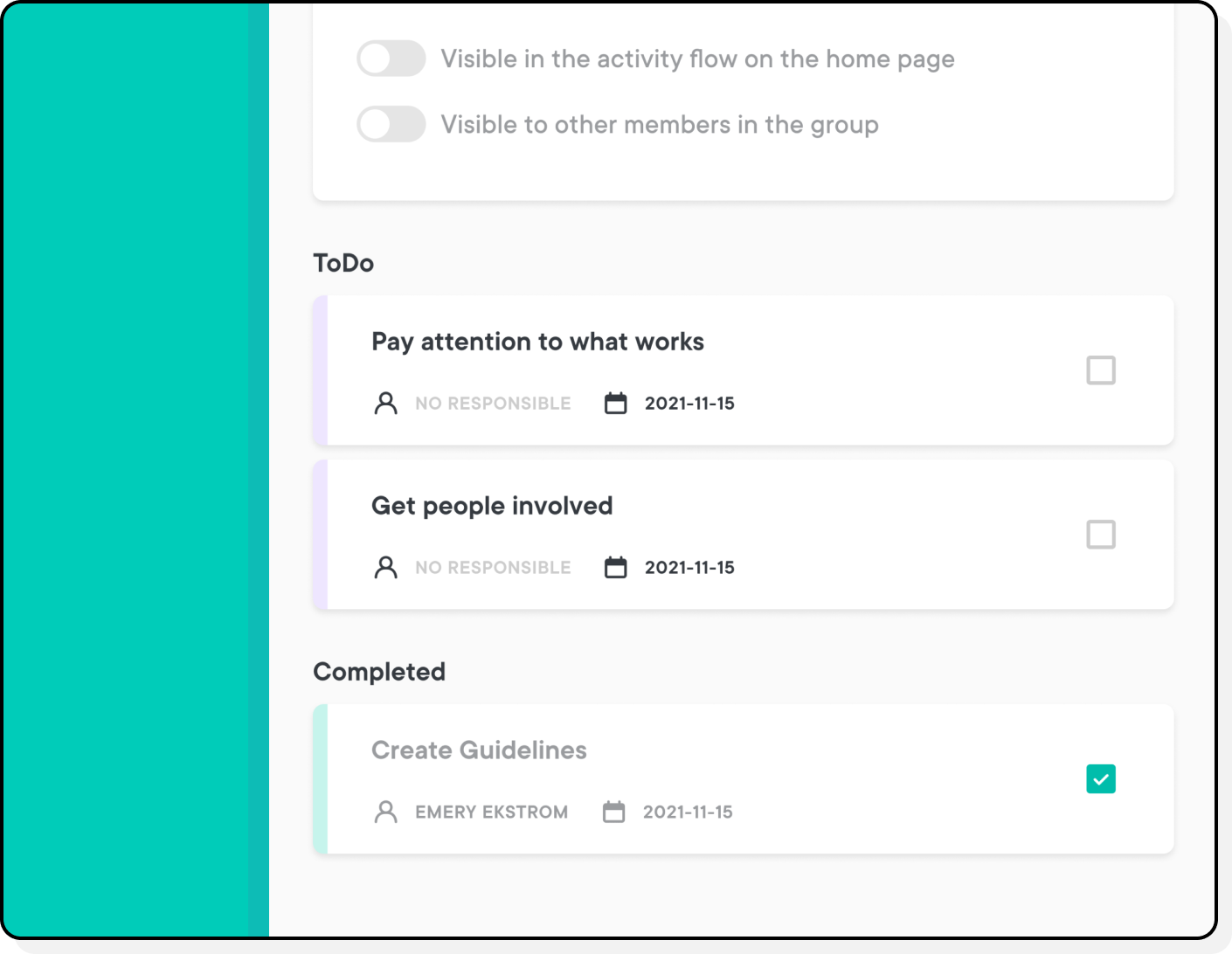 A brief overview of how actions work
Define an area that you would like to focus on. The area can for example be decided based on temperature, a bullying insight, or other focus areas found in Winningtemp.

Decide whether it's a Quick Action (less detailed) or an Action Plan (more detailed).

Either pick from the predefined actions that automatically address the different areas, or create your own.

Select a responsible user and set a date for the action.
Voilà! The action is created.
Read more
What's the Category Dashboard?

Changelog
2021-09-21 - Document created