With the Praise feature, you can send positive vibes to your colleagues and help increase the team spirit.


Want to know more about what Praise is?
Send Praise to a colleague
In the top left corner, click Praise someone
Start by searching for the user you want to send praise to
Decide which values you'd like to praise someone with. You can pick several values at the same time
Praise is much more fun with a comment, so remember to write why you think the person deserved praise in the comment field
Check the box below the message if you want your praise message to be public as well (only visible if your organization activated visible praise messages)
Click Send.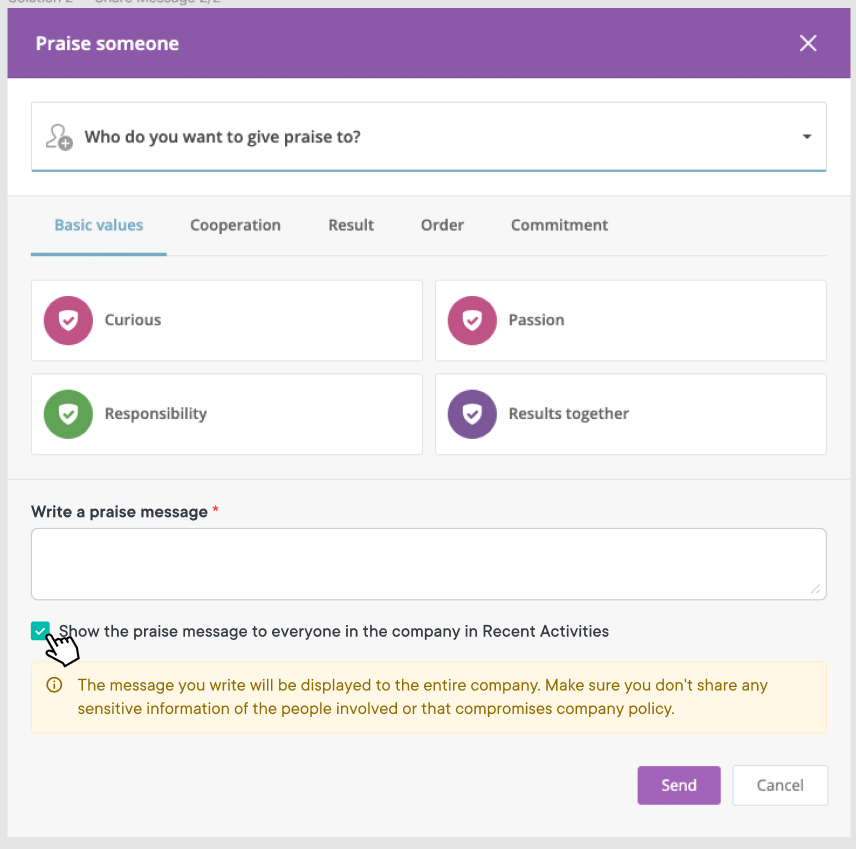 How to see a summary of the received praises
You'll receive a notification in the top right corner when someone sends you praise. If you want to see a summary of all of them, you can do it under My profile.
Click My Profile in the menu to the left or under your initials in the top right corner.
Here you'll see a summary of all the received praises, and if you click the icon shown in the picture below you can see more details and comments.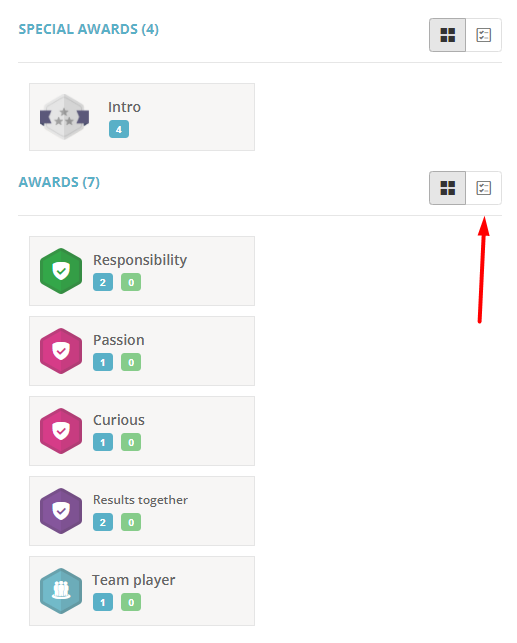 Why did I receive several praises that looked almost the same?
If you for example received three praises with the same comment, that means that your colleague selected multiple values when the praise was sent. The praises are divided into different values, so you can see how many of the different values you've received and will therefore show the same comment.
Are Praises anonymous?
Praises are not anonymous, and your name and the values you picked will be visible to the receiver and everyone else in the organisation.
Read more
Changelog:
2022-01-20 - Added the "Are praise anonymous?" section
2021-10-04 - Document created