When the organization grows, it's important that everyone has an account in Winningtemp, so they can contribute to the temperature. Making new accounts in Winningtemp is super easy.


How to create a new user
To create a new user account, you go to:
Admin view

Click Administration
Click User directory
Press + Add User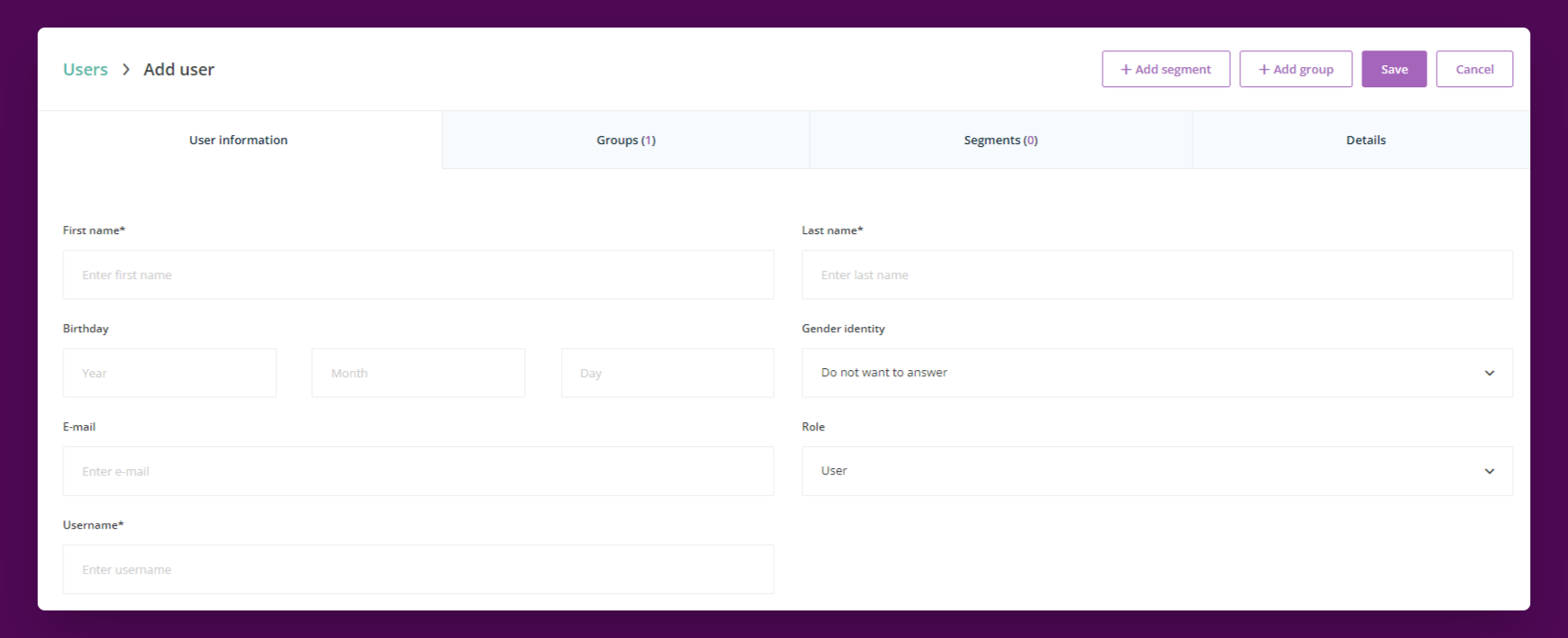 Start with filling in all the required fields, such as:
First name

Last name

Username.

We strongly recommend using a user's email as their username
To make temperature filtering more powerful, you can also fill in the following information. We recommend adding as much information as possible for the users.
Birthday

Gender

Employed since



Unsure of which role to choose for the user?
What do the different roles in the user directory mean?
Add the user to the correct group with the + Add group button. If you want to add a segment on the user to have even more filtering options, you can do that with + Add segment. Check out the links below for more information on groups and segments.

Read more about segmentation and groups
Do you want to add the user as a group admin?
How to add an administrator to a group
If you integrated Winningtemp with your HR system
If you've integrated Winningtemp with your HR system, such as Personio or BambooHR, all the user creations should be done in the HR system to avoid duplicates. When you create a new user in your HR system, the changes will automatically sync to Winningtemp.
Changelog
2021-10-22 - Document created