How to add custom questions to the standard survey
Start by creating your own custom questions. Follow: How to create custom questions
Then go to the Admin view
Click Survey and then Standard survey
Click Questions categories
Click Custom
Expand the custom category/categories and toggle the questions you'd like to add.
You are done!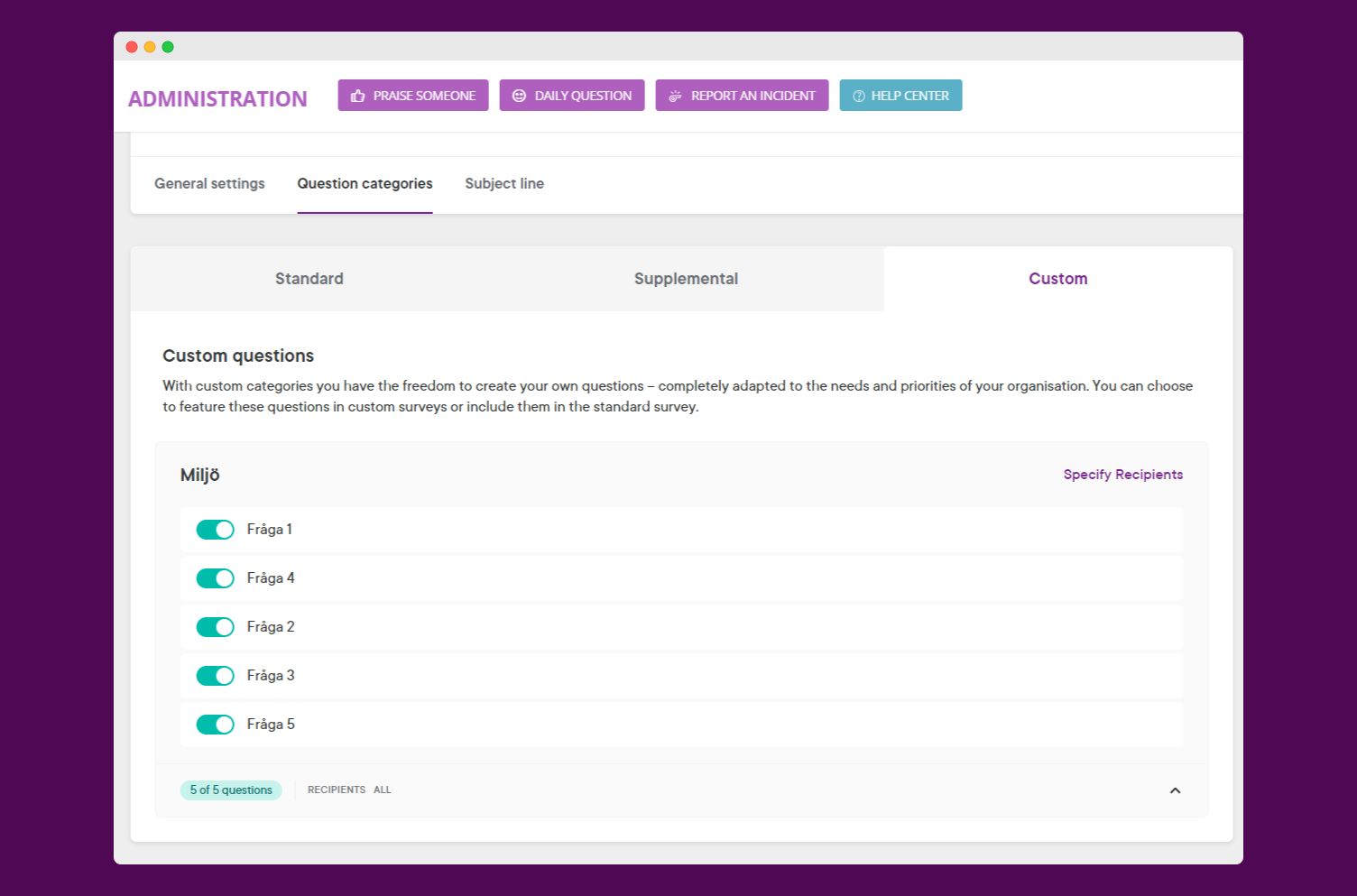 Read more
How do I create a custom survey?
How to customize the standard questions
Changelog
2022-01-18 - Article created