What are Widgets?
Widgets can be used to display the Winningtemp temperature on any page, such as an intranet or a public page. The temperature data in the widget is always based on the entire organization's temperature for the last 30 days. Keep in mind that it's not possible to create widgets for specific groups.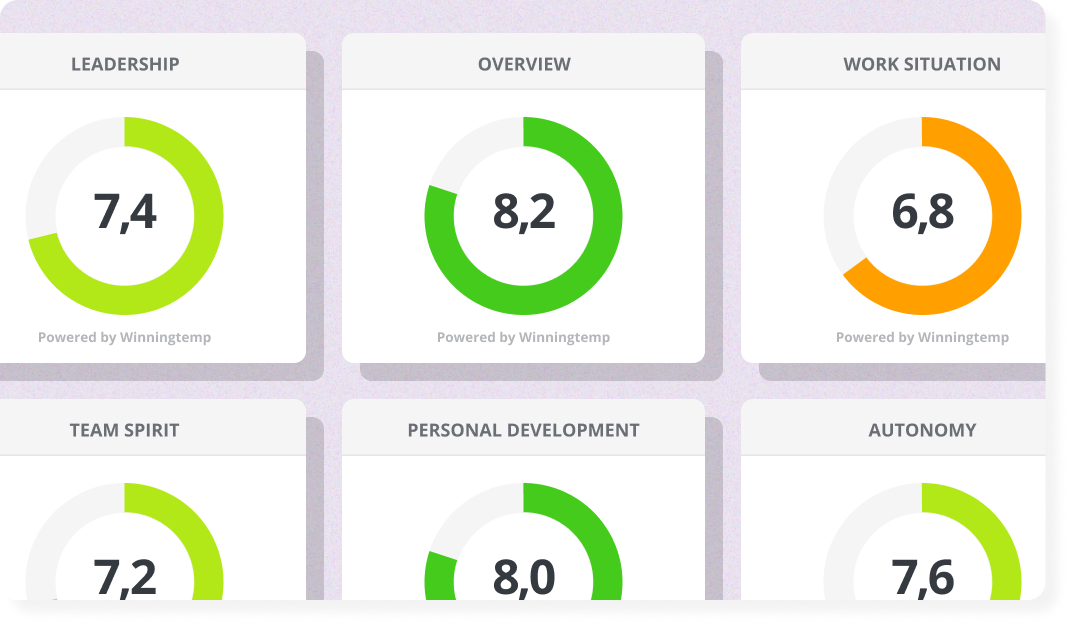 Widgets can be generated for:
The overall temperature
Core values

Leadership
Job satisfaction
Meaningfulness
Autonomy
Work situation
Participation
Personal development
Team spirit
Commitment

Categories created by the organization
If more detailed data is desired, please look at our Temperature API.
Read more: What is the Winningtemp API?


Generate widget scripts
Go to Settings > Apps > Widgets. Activate Widgets, choose the size of the widget, and which category you wish to present.


Note:
eNPS is currently not available
Unfortunately, the new Sharepoint does not support the kind of script that our widget module creates

Changelog
2022-12-28 - Article created