Here's how to pause (inactivate) a user account in Winningtemp
Go to the Admin view
Click Administration and then User directory

Find the user account in the list or use the search function

Click on the profile and scroll to the bottom of the page

Click Pause user account.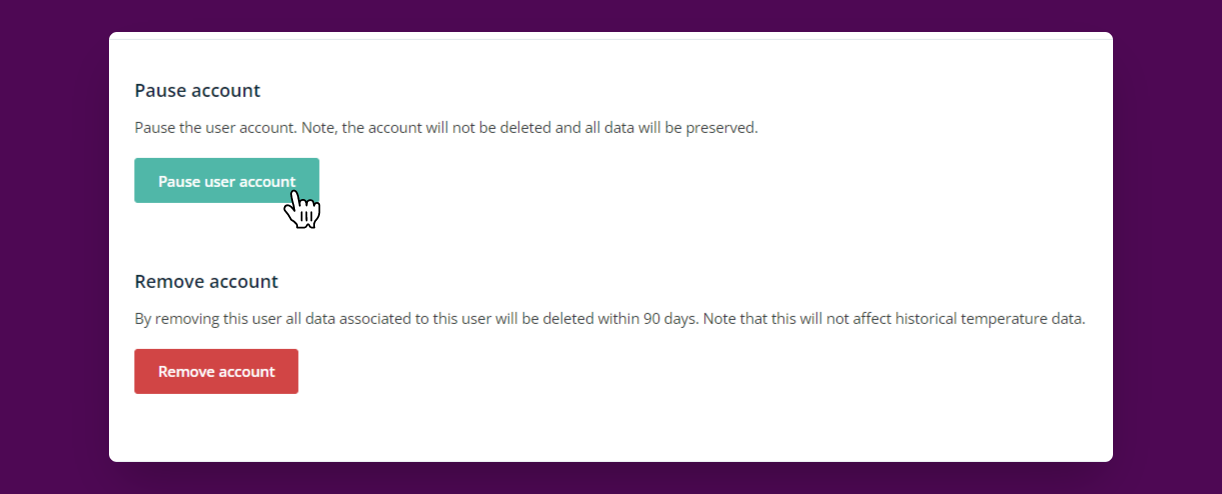 A paused user remains paused until you re-activate the account again. While a user is in the paused state, they have no access to their Winningtemp account and will no longer receive surveys.

You can reactivate the user by pressing the "Activate" button at the bottom of their profile.


Good to know
A paused user account will no longer count as one of your company's licenses.


Read more
How to create a new user account
Changelog
2021-12-15 - Article created