Important!
You can only use a custom logo if you've activated our new design. Switch to the new design at the bottom of the page, or in your profile in the top right corner to see the options mentioned below.
Add your own company logo and personalize Winningtemp for your users. The logo will be visible together with the Winningtemp logo in selected places in Winningtemp (see details below).
Note: Only System administrators can upload a company logo.
Where will the logo be visible?
The logo will be visible in the following places in Winningtemp 👇🏻
In the surveys
In the PDF summary
In the Engagement report
On the left side menu when opening Winningtemp in a browser
In any emails generated from Winningtemp.

Which image formats are supported?
The image should be in PNG or JPG format, with at least 60px in height.
Get started!
Open Winningtemp and click Switch to Admin view
Click Settings
Scroll down to the Upload logo section
Click on the browse button to upload your logo or drag and drop an image on the box itself
Click Preview to see how the logo will look in Winningtemp
Click on the right arrow for more examples
Once you've uploaded a logo that you are happy with, click Save.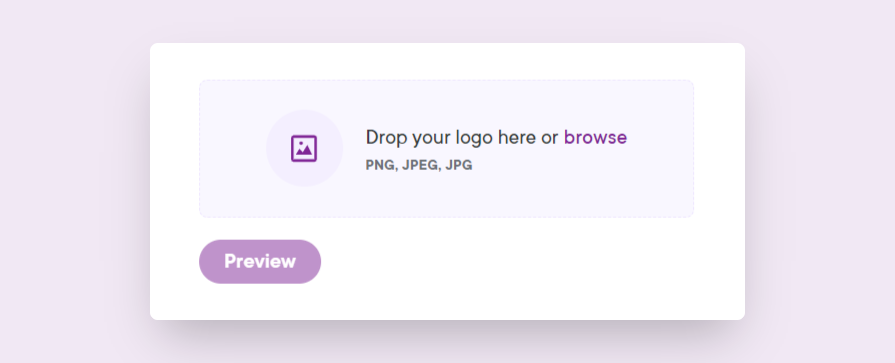 Good to know
The logo will be displayed on white background

We recommend that you use a horizontal logo to ensure a good fit in Winningtemp.
Changelog
2022-12-19 - Article created